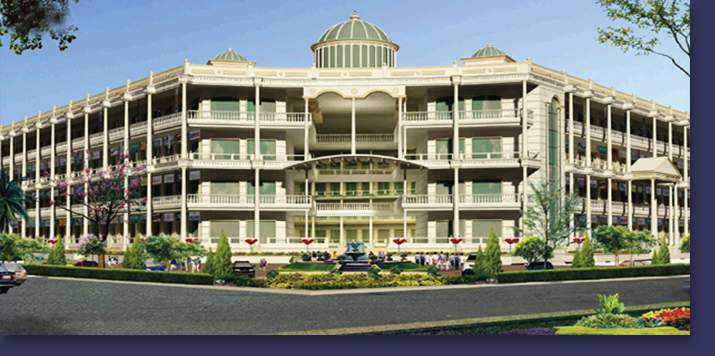 Great Northern Bazaar
Welcome to The Great Northern Bazaar a pioneering concept that moulds modern retail concepts with Indian traditions of shopping. For the first time ever, we are unfolding a blend of High Street Shopping with Convenience of Modern Closed Format Retail. The Great Northern Bazar also adds entertainment,cinema and dining to spice up this retail proposition. Read on and you will be convinced that GNB is the place for your business to be.
Great Northern Bazaar is a good investment opportunity in the upcoming Raj Nagar Extension, Ghaziabad. Great Northern Bazaar has a good locational advantage as it is surrounded by good population and have good residential areas around. Great Northern Bazaar is becoming very popular for the investors and end users because of its location.
GNB or Great Northern bazaar enjoys exclusive advantage of being surrounded by a huge population in the residential areas of Rajnagar Extension along with lot of educational institues. GNB or great northern bazaaris the one and only organized shopping complex in Rajnagar Extension. GNB is poised to be a primary centre for entertainment, retail, and institutional activities.
The Great Northern Bazaar is a great advantage for residential flats nearby as well as retailers. This place has shopping complex or we can say an inbuilt bazaar in the complex and the best abodes besides has several leisure spots, Recreational arcades, Avantagarde gymnasium, Enticing amusement parks, and much more.